OBLATES OF ST. FRANCIS DE SALES
<![if !vml]>

<![endif]>KEETMANSHOOP REGION†††††††††††††††††† ††††††††††††††††††††††††††††††††††††††††††††††††††††††††††††††††††† NAMIBIA
†† BRISSON HOUSE †††††††††††††††††††††††††††††††††††††††††††††††††††††††††††††††† †††††††††
†† PLOT 607, HARDAP ††††††††††††††††††††††††††††††††††††††††††††††††††††††††††††† ††OSFS REGIONAL SUPERIOR††††
†† Tel.† 063 Ė 24 2064 ††† ††††††††††††††††††††††††††††††††††††††††††††††††††††††††††† †††P. O. Box 22
†† Fax. 063 Ė 24 1284†††††††††††††††††††††††††††††††††††††††††††††††††††† ††††††† ††† †††MARIENTAL
†† Email: regsup@iway.na††††††††††††††††††††††††††††††††††††††††††††††††††††††††† †† Republic of NAMIBIA†††††††††††††
†† Website: www.osfs-namibia.net
<![if !vml]>

<![endif]>†† ††††††††††††††††††††††††††††††††††††††††††††††††††††††††
Keetmanshoop Region Newsletter on the web.
<![if !vml]>

<![endif]>
BIOGRAPHY OF FR. L. BRISSON by Fr. Dirk Koster
Our sincere gratitude to Fr. Koster for undertaking the task to publish his research on the life and work of Fr. Louis Brisson, our Founder. With the centenary celebrations of the death in 2008 in sight, this work will certainly be a great tribute to our Founder, and a source of joy to us and the Oblate Sisters.
We pray Godís blessings upon Fr. Koster, and congratulate him for a job well done.
The SOUTH AMERICAN REGION becoming a PROVINCE
We rejoice with all our South American confreres on this new status, to come into effect on 3 February 2007. The celebrations of this joyful event will commence on 2 February until the 10 February.
Fr. Aldino Jose Kiesel OSFS, who was the former Regional Superior of the South American Region until his election on August 5, 2006, at Fockenfeld, Germany, as the Superior General of our Congregation, certainly has reason to be very proud to be able to inaugurate this special event.
Our congratulations and assurances of love and prayers go out to all our South American confreres. May God bless you, and may many young men hear Godís voice to serve as DeSales Oblate priests.
Ordination to the PRIESTHOOD of Rev. MARKUS KRAXBERGER osfs.
On October 14, 2006 , in Dachsberg, Markus was ordained a priest, and his first Mass was on October 15 in Meggenhofen. Pictures from the feast you can find >>>here.
God bless you.
On behalf of all confreres worldwide, we offer you congratulations and wish you fruitful years ahead in the vineyard of the Lord. Be not afraid!
JOURNEY TO PELLA, South Africa
<![if !vml]>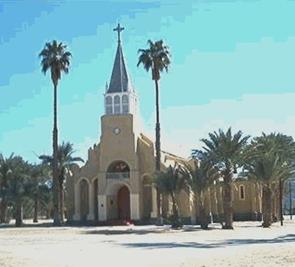 <![endif]>
On November 20 and 21, 2006, the De Sales Oblates of the Keimoes and Keetmanshoop Regions will gather at Pella. The purpose of this gathering is to discuss, as the whole group, the process of merging (or restructuring).
Since 2004 the two Regions have had discussions about the possibility of merging into one, and the Committee, as well as the Regional Councils, have been meeting regularly and compiled documents to facilitate this process.
This will be the first of many general meetings among all confreres in the two Regions.
It is our prayer and hope that God will guide us. Please pray for us.
UPCOMING BIRTHDAYS (September Ė December)
02 Sep. †††††††††††††††††††††† Br. Harhold Hilarion† Beukes
15 Sep. †††††††††††††††††††††† Br. Edwin Etienne† Swartz
12 Oct. †††††††††††††††††††††† Br. Derick Consie† Apollus
28 Oct.††††††††††††††††††††††† Fr. Edmund† Fuchs
29 Oct.††††††††††††††††††††††† Fr. Albert Rebmann
11 Nov. ††††††††† ††††††††††† Fr. Emil Frederick Hartung
03 Dec. ††††††††††††††††††††† Fr. Fransiskus Xaverius Swartbooi
12 Dec. ††††††††††††††††††††† Br. Reynold Charlenton Esau
25 Dec. ††††††††††††††††††††† Fr. Jan Bokern
NEW NUNCIO FOR SOUTHERN AFRICA
His Excellency, Archbishop JAMES PATRICK GREEN, a native of Philadelphia, USA, born on 30 May 1950, and ordained to the priesthood on 15 May 1976, was appointed as nuncio to South Africa, Namibia, and consecrated in Rome on 6 September 2006.
We pray Godís blessings upon him as he takes up this new task. We wish him strength, courage and all that is best. Welcome to southern Africa.
<![if !vml]>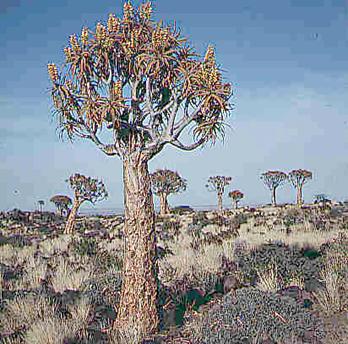 <![endif]>